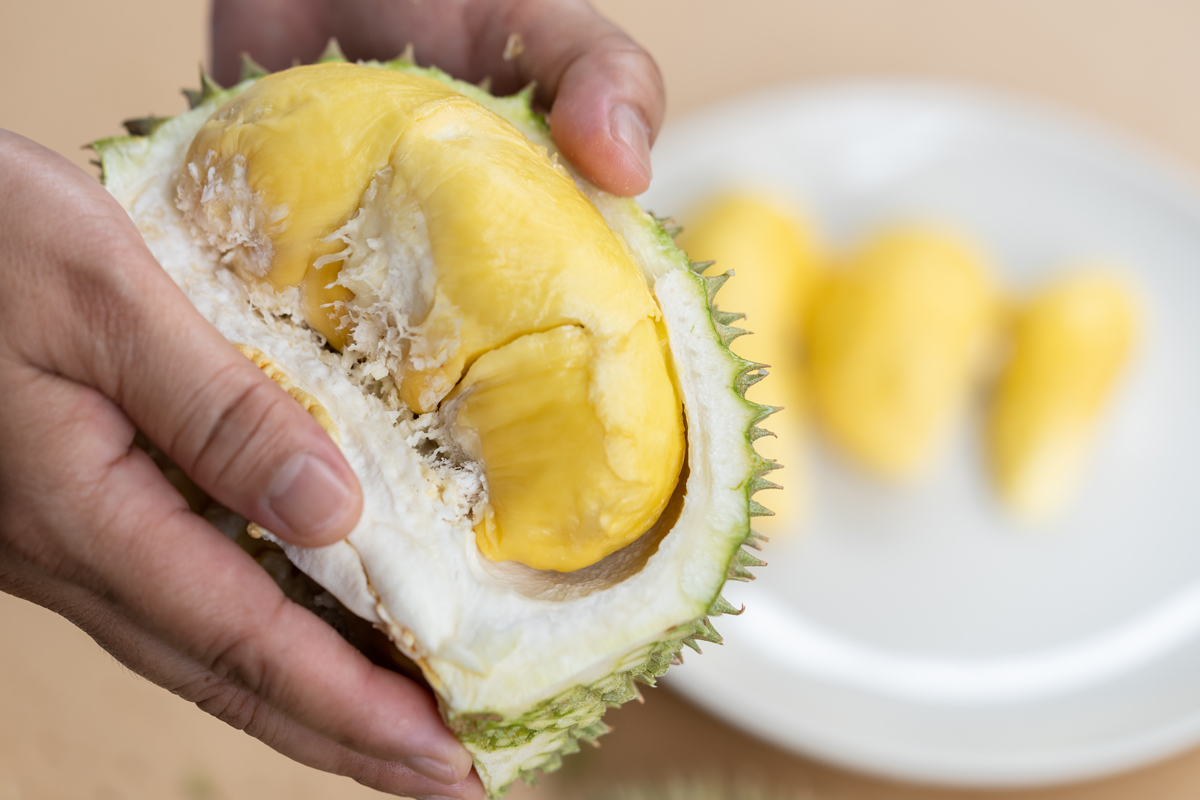 Have you heard of the King of Fruits?
I first met with Durian during my trip to the cinnamon plantations of West Sumatra. My friend Salam got it from the local market, in the city of Sungai Penuh. I was pretty new to Indonesia, and that was a memorable experience…a 'Madeleine de Proust' olfactive. Durian is a hard, prickly-skinned fruit that contains pale yellow fleshy meat and smells like … well you can choose between old sports socks and a garlic smell!
Crazy or not, I actually liked it, and since then, I am waiting for the fruit harvest season to arrive with a lot of excitement!
Sumatra is well-known for its coffees, from the famous Gayo coffees of the north to the Lampung's Robusta of the South.
So, while exploring the region, we tried the local coffees offered by the spices producers we were visiting, and also get to know pretty interesting ways to drink coffee in Indonesia!
Indeed, in West Sumatra, it is common to have your coffee with a piece of Durian! You would dip the flesh in your cup and mix well until dissolved. I'm not sure everyone enjoys it, but it's a must to try!
Sorry for not being able to send you smells with my words,
Talk to you very soon,
A melting piece of Durian in coffee, Sumatran way…