Sale!
Special Bundle – Home roasting kit and coffee cup
Want to experiment with green beans and learn the magic of roasting and get a special coffee cup in addition?
Our bundle is made for you…
Get a do-it-yourself roasting kit with:
one ceramic hand coffee roaster with Masama's favorite color
500 grams of green coffee beans (250 grams of arabica coffee from Made and Bayu, and 250 grams of robusta coffee from Mika)
A coffee cup hand-pinched by our Balinese artists, Puti and Erick
In stock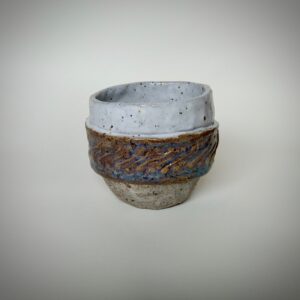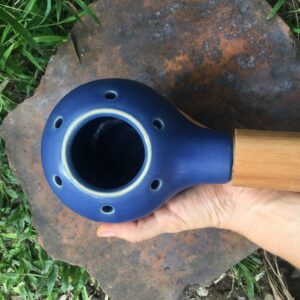 Description
Our ceramic hand coffee roaster is handcrafted in West of Bali by expert artisans.
For this very first series, the roaster handle is covered with a piece of teak wood for comfort. By the central hole, you can see and smell the changes happening in your green beans over the few minutes of roasting. Once cracked, the freshly roasted beans slide into the handle to cool down by your side. We recommend using 20 to 30 grams of coffee per batch. This ceramic roaster works only on a fire stove!
Every hand roaster comes in a kit, with two packs of 250 grams of green coffee beans from our partners in Bali.
The coffee cup has been hand-made by the artists of Arta Derau, in Bali. It is made out of the paddy field clay, in front of their studio! It has a batik patterned ribbon, stamped on the clay before the firing…each cup is unique!
Be aware, our roasters work only on fire stoves.
Additional information
| | |
| --- | --- |
| Weight | 3 kg |
| Dimensions | 20 × 20 × 10 cm |